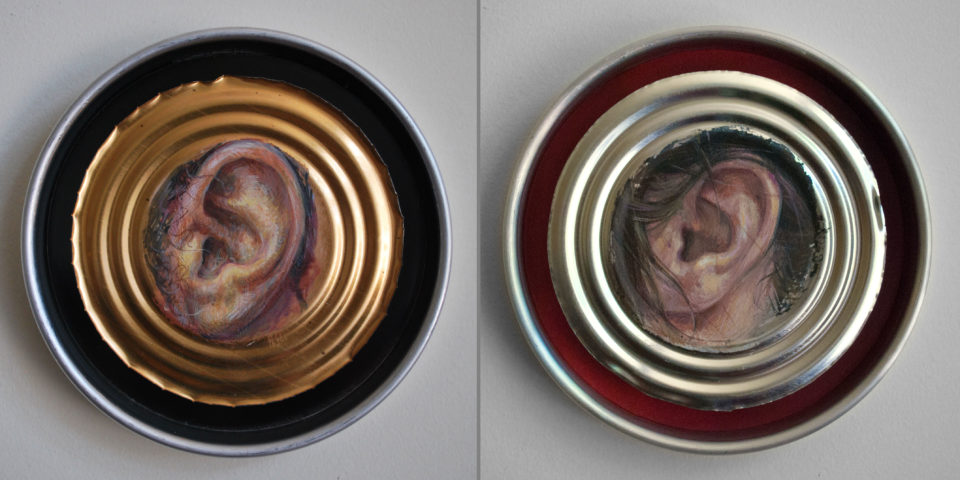 These paintings will be exhibited as a diptych at East Hawai'i Cultural Center.
From the prospectus:
"As humans we live in a world full of "things." There are so many objects surrounding us that overshadow our sense of uniqueness and our ability to marvel at the world as it vanishes in our everyday routine…."The extraordinary happens, if only we commit ourselves to see it through."

Upcycle.17 juror Mariana Acosta Contreras
https://marianaacostacontreras.myportfolio.com/

The speed of modern culture perpetuates mindless consumption and waste, unless the perception of these ordinary objects is extraordinarily reinvented. The over-abundance of things obstructs perception of the distinctive quality of objects and any sustained potential value they may have. This tendency poses a threat to ecosystems and cultural systems. The inquiry of the upcycle artist juxtaposes consumer waste and social value.
Exhibition Opening is on Friday November 3 and the show runs through November 25.